ABOUT US
Mettle & Bloom
is an Irish jewellery brand born around the idea of creating timeless pieces of jewellery that will become staples in our customers' lifestyles. Launching with products focused on art and form; Mettle & Bloom creates tomorrow's classics for today's women. The brand found it's niche with fine and dainty jewellery with a unique style, shape and colour. The pieces are designed with care, to transcend fad trends and incorporate the elements of quality and style which inspired us on our journey to create Mettle & Bloom.

Celebrating a strong female gaze, the brand was launched by Galway woman, Sallyann Concannon who supports the independence of women by celebrating their mettle. She believes "we are resilient, strong and determined beings and we have the opportunity to reward ourselves, and each other, with accessories that make us shine and bloom". The brand promotes nurturing our mettle because prioritising our holistic development will bring us closer to positive outcomes, otherwise known as our 'Bloom'.

Since launching in May 2022, Mettle & Bloom has grown in popularity and demand. In just one year, it featured numerous well known magazines, newspapers and TV shows, some of which include IMAGE, RTE Guide, EVOKE, Irish Country Magazine, Sunday Independent, Irish Examiner and Ireland AM.

At Mettle & Bloom, we are making every effort to minimise our footprint. Using a recyclable drawer box in our packaging is only the beginning for us and we are counting on you to support us on our journey to Net Zero. As we grow, our environmental impact will shrink. We also offer an option to "Get Less Packaging" so that less waste is produced!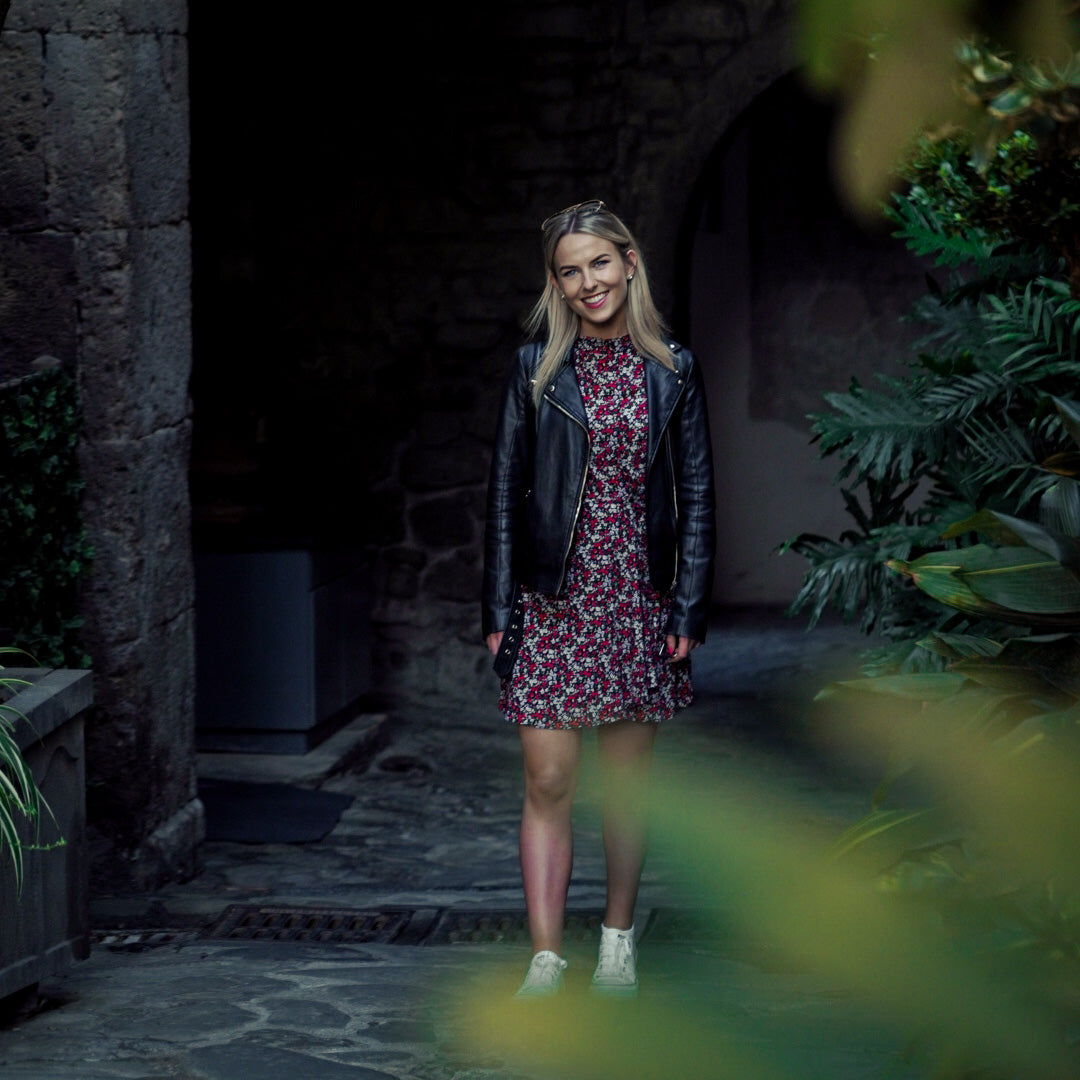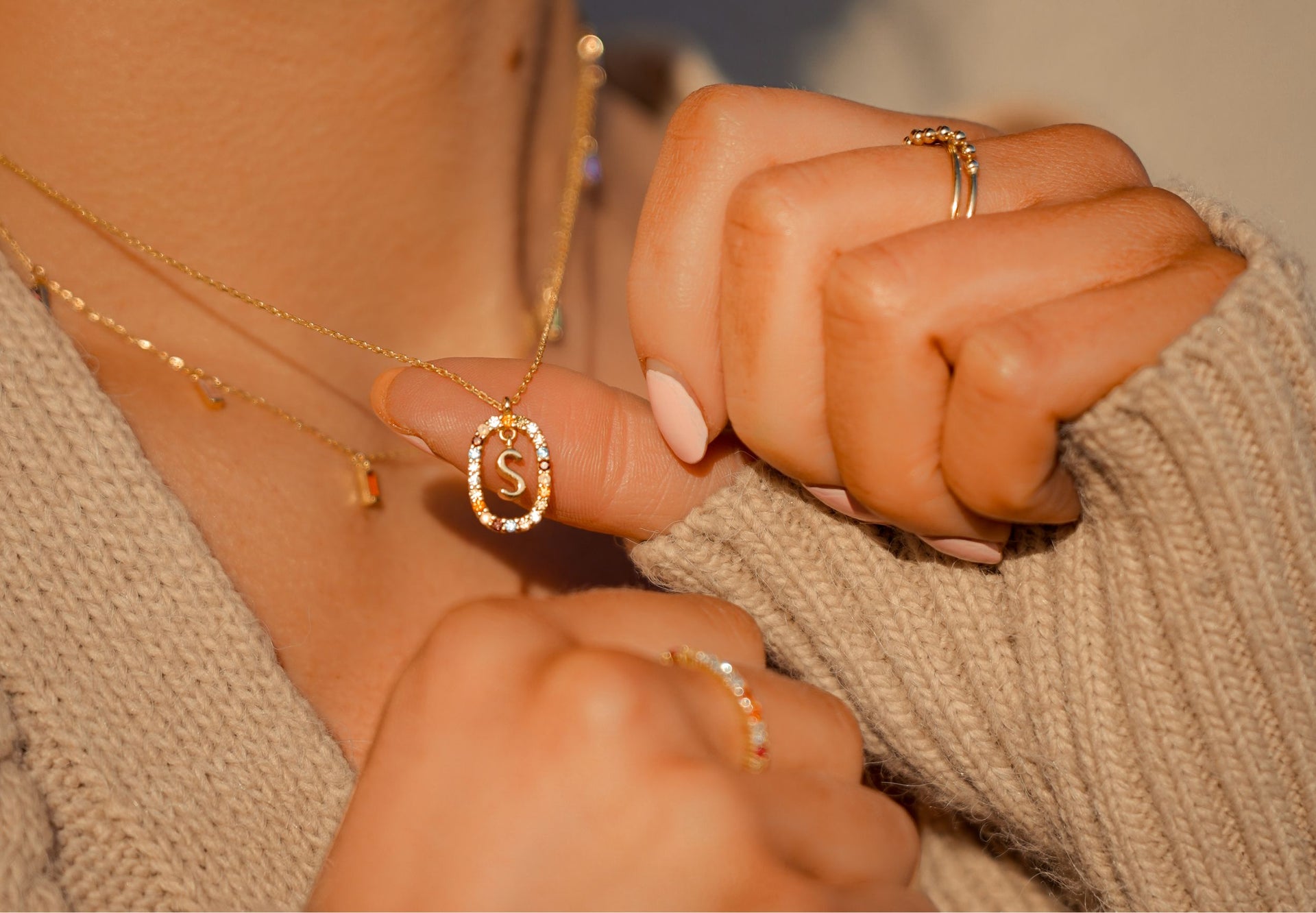 Shipping & Returns
We are so confident that you will love your purchase that we have a 30 day returns policy.
READ MORE
Any Questions?
How much does delivery cost?

- Untracked Delivery to the Republic of Ireland and Northern Ireland is FREE.

- Tracked Delivery to the Republic of Ireland is €3.99.

- Untracked Delivery to UK & Europe is €5.

- Tracked Delivery to UK and Europe is €8.

- Untracked Delivery to the USA is €11.

Where are orders sent from?

All orders and sent from Galway City and orders placed before 4pm are sent the same day!
Typically our customers in the ROI receive their orders the day after their order is placed.

What is the meaning behind the name "Mettle & Bloom"?

To have mettle is to have drive, determination and courage. We encourage our customers to nurture their mettle by doing things that make them feel empowered and fulfilled in order to Reach Their Bloom.

We believe that by Nurturing Our Mettle, We Will Reach Our Bloom.

How should I look after my Mettle & Bloom jewellery?

By taking care of your jewellery you will lengthen its lifetime and keep it from oxidising and tarnishing. This is what we recommend:

- Store your jewellery individually in its original packaging, sealed bag or in an airtight box when it's not being worn.
- Keep away from heat, humidity or direct sunlight.
- Don't expose your jewellery to harsh chemicals, make-up or soaps.
- Remove your sterling silver jewellery before showering, swimming, and exercising.
- Occasionally polish your jewels using a soft, clean cloth.

How can I request less packaging?

Click the "Get Less Packaging" button before adding to cart. This button is available on every product page.

How can I track my order?

You can track your order if you choose a tracked delivery option at checkout. You will receive a tracking code with your fulfilment email. This code can be used to track the location of your order.

When will my order arrive?

Orders placed before 4pm will be posted the same day.

- Orders to the Republic of Ireland and Northern Ireland: 1-3 business days. Typically our customers get next day delivery!

- Orders to UK and European countries is 2-5 business days.

Please keep an eye on your tracking number for a more accurate read on your estimated delivery time.

What materials is Mettle and Bloom jewellery made from?

Mettle and Bloom jewellery is made from 925 Sterling Silver and plated in 18k gold or Stainless Steel plated in 18k gold.

My item is lost in the mail, what do I do?

If you chose a tracked delivery option at checkout, you can track the location of your order using the tracking number attached to your fulfilment email.

If you did not choose to track your order, you can contact your local post office and provide them with the date attached to your fulfilment email.

We are not responsible for items that are lost during shipping.

What if my package was returned to sender?

If your package is returned to us for any reason you will be responsible for paying for the package to be sent again.

/* Klaviyo code */