METTLE & BLOOM'S
Robinson Collection
Buy any 2 pieces and get a FREE Made With Mettle Tote Bag!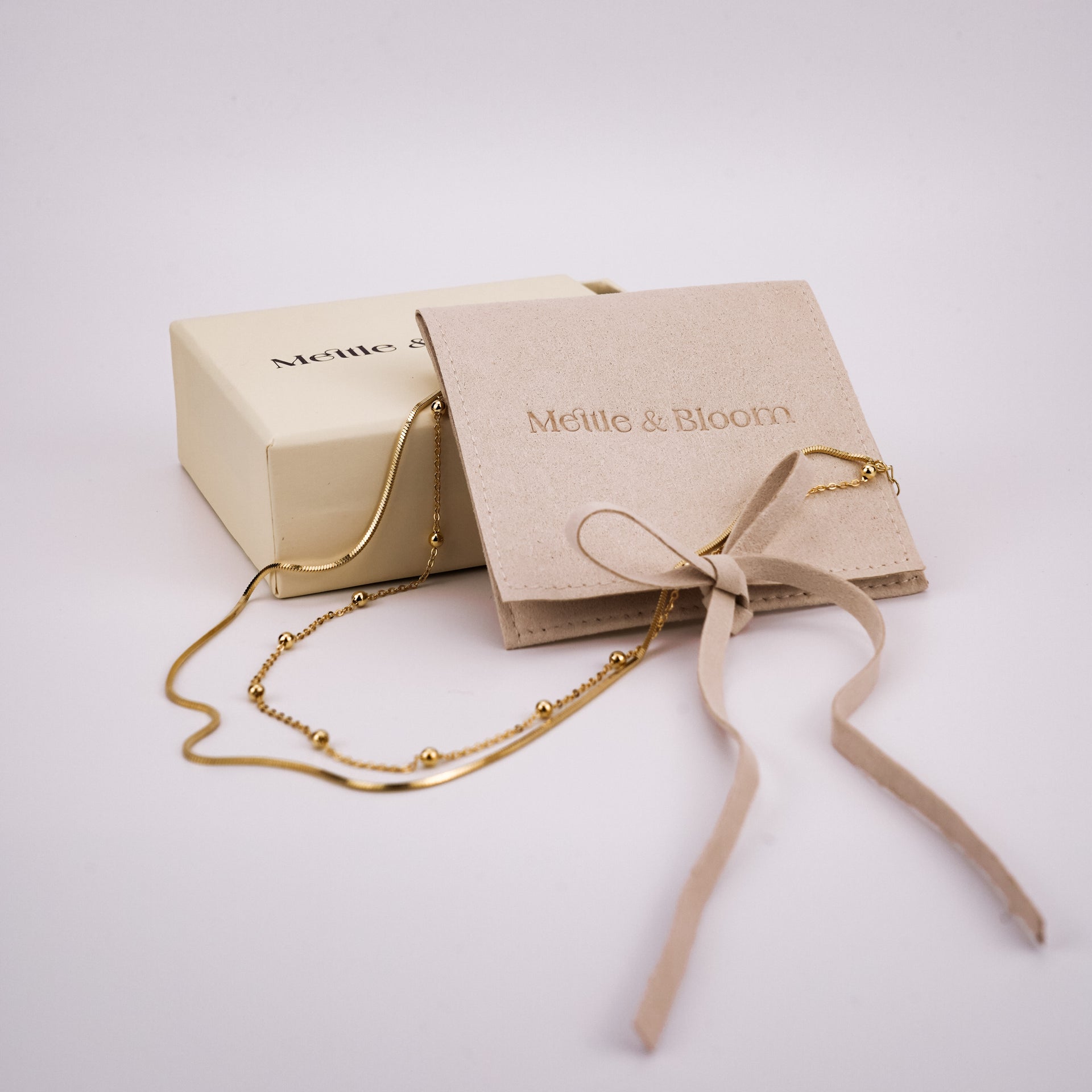 About
Mettle and Bloom
is an Irish jewellery brand born dedicated to encouraging its customers to Nurture Our Mettle To Reach Our Bloom! It is a small business that was founded in Galway by Galway girl, Sallyann. Launching with products focused on art and form; Mettle & Bloom has found it's niche with fine and dainty gold and silver jewellery. It has become extremely popular for gifts because the pieces are meaningful and personal. In just one year, Mettle & Bloom released 4 jewellery collections, The Nurture Your Mettle To Reach Your Bloom Growth & Gratitude Journal and the Made With Mettle tote bag which customers get FREE when they buy any 2 Mettle & Bloom pieces!
Read more
Mettle and Bloom's top tips
Our Blog
We are sharing some of our favourite insights, tips and tricks and some interesting background information about Mettle & Bloom. Come along on the journey with us.
Buy any 2 Mettle & Bloom pieces and get the Made With Mettle tote bag FREE + FREE Delivery to Ireland.
The Made With Mettle tote bag was designed with the utmost care for the environment in Galway. By combining style, strength and a meaningful message, it came to life!
Shop it for €14.95 or get it FREE when you purchase 2 items.
Read more
GUARANTEE POLICY
30-days return policy.
SECURED PAYMENTS
We accept all major credit cards.
Get on the list.
We promise we won't contact you often. Only about the important things.